Book your next cruise with Chubit Travel
Each cruise line offers you a unique vacation in terms of atmosphere, service, size and style of staterooms or suites, as well as entertainment, dining and so much more. It's that very reason that relying on a Chubit Travel Consultant to help you plan your vacation can be so priceless. Below, you'll find a summary of the major cruise lines, sorted into three basic categories: Contemporary, Luxury/Specialty, and River Cruise Lines.
Contemporary
These cruise lines create a fun-filled atmosphere, perfect for vacationing friends and families, couples, and groups of all sizes. Action and fun are a top priority – featuring some of the best Broadway-style shows, quality dining in a variety of venues, memorable activities for kids of all ages, and other entertainment that'll make you feel like you're staying at one of the world's top resorts. Not to mention you'll be making port calls at some of the world's most exciting destinations, all while only unpacking once. Now that's a vacation everyone can agree on!
Onboard, you'll find all kinds of travelers—cruise rookies checking out their very first ship; family reunions, honeymooners, social groups, and avid travelers looking for value. Click on the Resort Style cruise line logos below to learn more.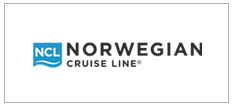 Norwegian Cruise Line
Learn how to cruise like a Norwegian, with impressive dining and entertainment options.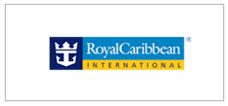 Royal Caribbean International
Royal Caribbean continues to push the envelope in what's possible on a cruise with neighborhoods, boardwalks, zip lines, and carousels at sea.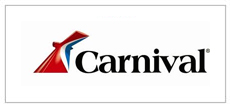 Carnival Cruise Line
Carnival Cruise Line has the largest fleet of ships in the world with a wide variety of on board choices.
Disney Cruise Line
Step out of your cabin, and the magic of Disney awaits every turn. Meet favorite
characters, catch fun live shows, and watch movies under the Stars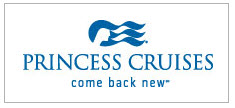 Princess Cruises
The original "Loveboat' cruise line now features innovative ships with water and light shows, and a SeaWalk with jawdropping views of the water below.
Holland America Line
Over 140 years of experience makes Holland America Line set the standard of impeccable service, unique itineraries and onboard excitement.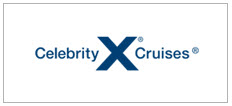 Celebrity Cruises
This hip cruise line embodies modern luxury and appeals to foodies with their innovative gourmet cuisine.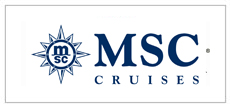 MSC Cruises
MSC Cruises is a great value cruise line with a modern fleet and the aforementioned world famous authentic Italian and international cuisine.
Luxury / Specialty
While almost all cruises provide a sense of luxury, these cruise lines set themselves apart by offering exclusive perks to their passengers and creating a sense of intimacy that sometimes cannot be attained on larger ships. You can expect fewer passengers, elegant dining in a relaxed atmosphere, hand-crafted meals designed by award-winning chefs, and luxurious staterooms with plush bedding, more spacious bathrooms, and typically larger staterooms with more comfortable balconies. You may have a butler or a room steward assigned to fewer guests, leading to more personalized attention for you. Best of all, the ports you'll explore are among the world's most coveted: they are not always accessible by today's largest ships, leaving you with fewer crowds and a feeling that you are truly experiencing a one-of-a-kind vacation.
Most of the guests on board are typically well-traveled and have likely taken been on numerous cruises, and are collecting new adventures and destinations. When there are first-time cruisers aboard a luxury ship, they're generally experienced travelers that avoid the "big name" places and brands, and look for a sense of exclusivity and privacy. Click on the Luxury/Specialty Cruise Line logos below.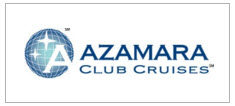 Azamara Cruises
Travel exotic itineraries on these two smaller ships and enjoy special evenings ashore on your AzAmazing evenings event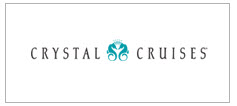 Crystal Cruises
Step aboard two of the highest rated ships in the world and enjoy the luxurious ambiance, staterooms, restaurants and more on this all-inclusive cruise line.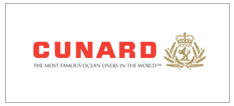 Cunard Cruises
Cunard guests enjoy the sophisticated elegance and modern amenities offered on their three luxurious ships. Bring your ballgown and dancing shoes!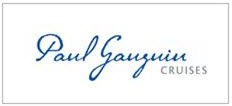 Paul Gauguin Cruises
Experience luxury while you sail through Tahiti, French Polynesia, the Caribbean, Latin America, Panama Canal and Europe.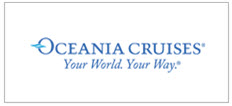 Oceania Cruises
This upper premium cruise line puts an emphasis on fine cuisine with its six gourmet restaurants and new Bon Appétit Culinary Center.
Regent Seven Seas Cruises
Experience one of Regent Seven Seas Cruises luxurious six-star all balcony ships. Enjoy the all-inclusive value, enrichment programs, gourmet specialty restaurants and more.
Seabourn Cruises
Seabourn's two intimate small ships can travel to smaller ports that large ships can't reach. You'll also enjoy extras like watersports off the back of the ship.
Silversea Cruises
Silversea's European influenced luxurious ships feature more space and some of the largest accommodations at sea.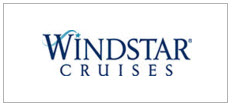 Windstar Cruises
Windstar's casually elegant yachts carry up to just 300 guests so you feel like you are traveling on your own private yacht.
River Cruise Lines
Imagine a vacation where you get to explore the treasures of Europe or Asia's most fascinating cities, all in the lap of luxury while only unpacking once. You dock in the heart of each city, and English-speaking tour guides help you navigate through captivating town squares, and introduce you to local chefs, winemakers or chocolatiers. Each night you escape to the comfort of your stateroom while anticipating the day's next port. Welcome to the world of river cruising. The popularity of river cruises has grown rapidly over the past few years as the word spreads about this wonderful way to explore the world aboard comfortable, modern ships. Chubit Travel is an industry leader in helping travelers craft the river cruise itinerary of their dreams, whether it's through Spain and Portugal, France, Germany, Italy, the Netherlands, Switzerland, or a number of other destinations in Europe, Russia or Southeast Asia.
Guest on river cruises are explorers, more than they are cruisers. Getting into the history, culture and really becoming immersed in the destination is what these travelers are all about. They also know that a river cruise is one of the best ways to cover a lot of destinations without the wasted time of packing, unpacking and traveling over the road.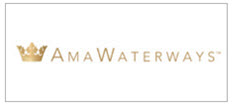 AmaWaterways
AmaWaterways award-winning 20 vessel fleet provides an elegant ride along the world's rivers with a choice of premium dining venues, Twin Balcony staterooms, and an onboard fleet of bicycles.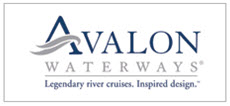 Avalon Waterways
Avalon's fleet of 12 ships offer wall-to-wall panoramic windows and open air balconies. Try their Culture & Cruise activities to learn and experience local culture and cuisine.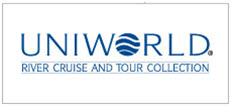 Uniworld River Cruises
Uniworld has a long history of river cruising and offers 18 ships in their fleet. Enjoy luxurious staterooms, dining under the stars and fresh regional cuisine.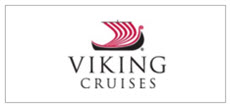 Viking River Cruises
Offering the largest river cruise fleet, Viking has some of the most spacious staterooms and French balconies, varied onboard enrichment, and opportunity to dine ashore.